Locks                                      Absorb                                Flexibel                                 Reuseable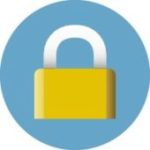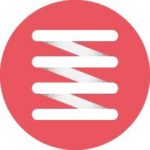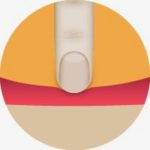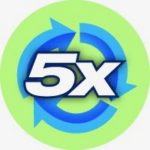 Vibra-Tite® VC-3® Threadmate is one of the most versatile threadlockers available on the market. An alternative to traditional liquid lockers which cure to form a hard bond, VC-3 is a blend of resins designed to remain flexible and absorb vibration. This unique difference makes VC-3 coated fasteners truly adjustable, removable, and reusable. It is a thread locking comparable to DIN 267 part 28.
Threaded parts coated with Vibra-Tite VC-3 can be easily adjust, remove and reuse up to 5 times with constant torque and standard tools.
Resistant to most solvents (acts as a partial corrosion barrier)
Unlike anaerobic threadlockers, VC-3 can be air dried and then installed into a mating part under both fresh and salt water.
Adheres to both ferrous and non-ferrous metals, most platings, wood, and plastic (see table) screws.
Application:
Shake well before each use. Apply VC-3 a length of 1 to 1 ½ times the fastener diameter, filling threads 30-50%. Although material will be dry to touch within minutes, allow VC-3 to dry for at least 30 minutes (the longer the better), depending on part size. Fasteners are then ready for assembly or to be stored for later use.
Applications Examples:
From tiny eyeglass screws to huge construction bolts, Vibra-Tite VC-3 is ideal for use on fasteners of any size.
Mounting ski / snowboard bindings, plates and inserts.
RC models (Drones, Airplanes, Helicopters).
Bolts on cars, motorcycles etc.
It will used in Fitness Equipment
… we appreciate to help you with your application, please contact us …
VC-3 Plastic Compatibility
Note that all VC products are applied and dried on a fastener first. So if your fastener is metal, it can likely be installed into any substrate as the solvent has already evaporated.
| | | | |
| --- | --- | --- | --- |
| Product | Solvent Base | Evaporation Rate | Plastic Compatibility |
| VC-3 | Methyl Ethyl Ketone | 3.8 | ECTFE, EPDM, FEP, Nylon 6/6, PE, PEEK, PET, PFA, PP, PPS, PTFE, TFE, UHMW |
| VC-4 | Ethyl Acetate | 4.2 | ECTFE, FEP, FLPE, HDPE*, LDPE*, Nylon 6/6, PEEK, PFA, PPS, PTFE, TFE, UHMW |
| VC-5 | Methyl Propyl Ketone | 2.4 | FEP, Nylon 6/6, PFA, PP, PPE, PTFE, TFE |
| VC-6 | Dimethyl Carbonate | 3.22 | ABS, FPM, Nylon 6/6, PC, PE, PEEK, PET, PP, PTFE, PVC, PVDF |
*Partial Compatibility
Safety Information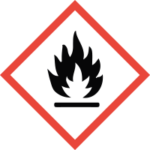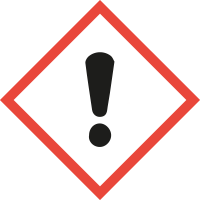 Danger
Contains: Butanone
Highly flammable liquid and vapor | May cause drowsiness and dizziness | Causes serious eye irritation
Do not breathe dust / smoke / gas / mist / vapor / aerosol | Store locked up | Use explosion-proof electrical equipment | If in contact with skin (or hair): Take off all contaminated clothing immediately. Wash off skin with water / shower. | Dispose of contents / container in accordance with local / regional / national / international regulations | Keep away from heat / sparks / open flames / hot surfaces. Do not smok | Keep container tightly closed